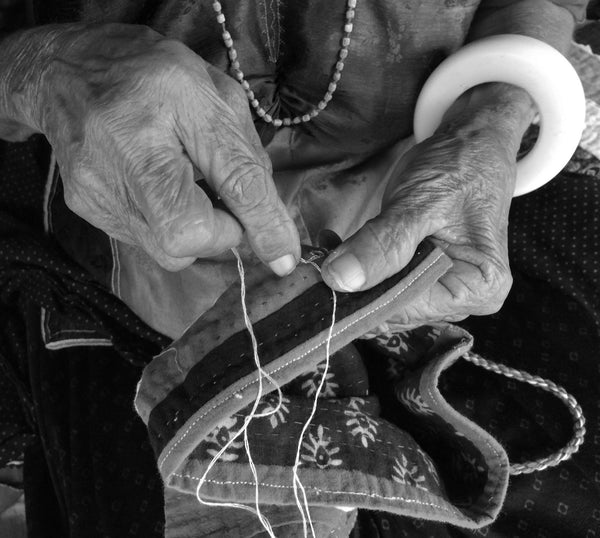 Our story starts with the Godhadis - hand-quilted blankets native to Maharashtra, India. Women refurbish old saris or bits of cloth by hand stitching multiple layers together to create a warm blanket. Each piece is made by a group of women, is an extremely social process and takes several days to complete.

Almost every state in India has its own version of these hand quilted beauties - Kantha from West Bengal, Kaudi/Khowdi from Karnataka, Sujni from Bihar, and Katris from Uttar Pradesh, are a few examples of this rich tradition of art and culture. 

Staying true to the origins of these timeless quilts, we upcycle garment production waste through hand quilting to craft a range of products. Each piece is one-of-a-kind and has a unique story to tell. 

Contact us for custom or bulk orders